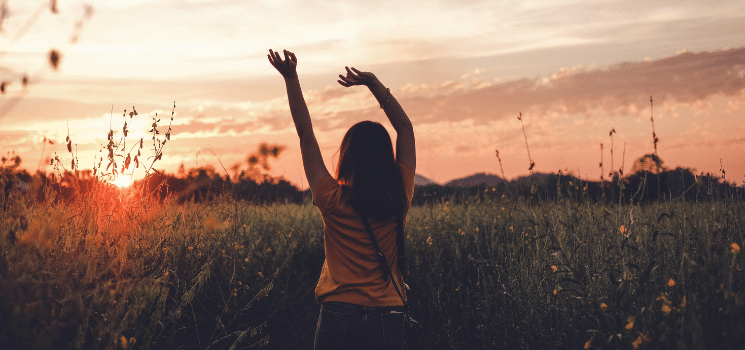 Photography: Mink Mingle via Unsplash
The following article was written by Amelia Ang, Honeycombers, in partnership with StarMed Specialist Centre.
Mind and body wellness top our list – read on to find out what others are saying about their New Year's resolutions.
The trend of self-care has peaked in recent years and it isn't going anywhere fast. Conversations around well-being (such as proper sleep, mental health and fitness) have found their way onto our social media feeds and daily chats, and we're glad they're making these discussions mainstream. In 2022, the Internet was abuzz with talk of quiet quitting and four-day work weeks… what will 2023 have in store? We can't be certain, but we can set goals to safeguard our mental and physical wellness. Here are the goals we're aiming to conquer in the new year.
New Year's goals for 2023
Sleep is for the strong


We know a good night's sleep is crucial for our health (and our mood), but why is it so tough to break the habit of staying up late? In 2023, our New Year's goals include dragging ourselves to bed before midnight as much as humanly possible – which is hopefully far more often than in 2022. No more social media scrolling or binge-watching at the expense of healthy sleep habits!In the new year, my resolution is to take care of my sleep health and get more rest. Hopefully, no more burnouts in 2023!
– Nicholas

Late nights have been a habit for me in 2022. On the rare occasion when I woke up at sunrise, I realised how much more refreshed and productive I felt. So, my resolution is to be less of a night owl and more of an early riser. Time to rejig my nighttime routine for quality rest!
– Amelia

I hope to get more sleep. I've been staying up late socialising, working, and just procrastinating on my phone in recent months. I'm aiming to change that in 2023.
– Xavier

So, if we know sleep is important, why do we neglect it? Dr Garvi J Pandya, StarMed Specialist Centre's consultant of Advanced Internal Medicine and sleep physician, tells us this might be due to "little awareness of sleep functions and duration". "Inadequate duration or poor quality of sleep can lead to daytime tiredness, sleepiness and poor concentration," she says. But don't worry, you're not alone (and help is within reach).

Sleep disorders such as insomnia or sleep apnea are actually very common. According to the SingHealth Duke-NUS Sleep Centre in 2018, one-third of adult Singaporeans suffer from moderate to severe obstructive sleep apnea, which increases the risks for heart disease, stroke and chronic conditions like hypertension. It can also adversely affect your mental health.

In short, shutting off your phone at 10pm isn't enough to ensure a quality snooze. Sleep hygiene – which is the practice of healthy habits to help you have a good night's sleep – is essential to reduce sleep deprivation. If you suspect you may have a sleep disorder, seek professional help from the experts at StarMed Specialist Centre to get it sorted. We're looking forward to better sleep habits in 2023!

Movement on the reg

It's no surprise to see 'going to the gym' featured on this list, as is the custom every year. But this time, it's about a more mindful and holistic approach to fitness than just burning calories. Aside from hitting the gym, we're setting goals to eat better (rather than eating less) and to find workouts we actually enjoy (as opposed to dreading a gym sesh).

I've given into laziness quite a fair bit in 2022. For the new year, I'm committed to dragging my butt back to the gym and stocking up on healthier snacks (so I don't always reach for the potato chips and chocolate when I'm feeling peckish).
– Samantha

I haven't been very kind to my body and mind this year. I lost the will to exercise (no thanks to Covid!) and it's just so tough to get back to the routine. For the new year, I plan to slowly incorporate exercises and activities that I enjoy instead of forcing myself to run on a treadmill.
– Nicole

Me-time to keep your sanity


Carving out downtime for yourself is absolutely essential. Say it with us: rest is productive! That's why we're making it a point to set aside time for self-care in the new year. We're talking about clocking off work on time, making our therapy appointments, or even just sleeping in on weekends. The key is to do the things that restore your energy and lift your mood.

I'd like to be more mindful of my mental health because I have a tendency to overachieve. I know that family members have been slightly put off 'cos I put so much time into my work, so it's about time to change that.
– Ashe

Now that 2022 has come to an end, here's to a healthy and happy 2023! And if better sleep is your priority in the new year, make an appointment with Dr Garvi J Pandya from StarMed Specialist Centre to sort out your sleep.